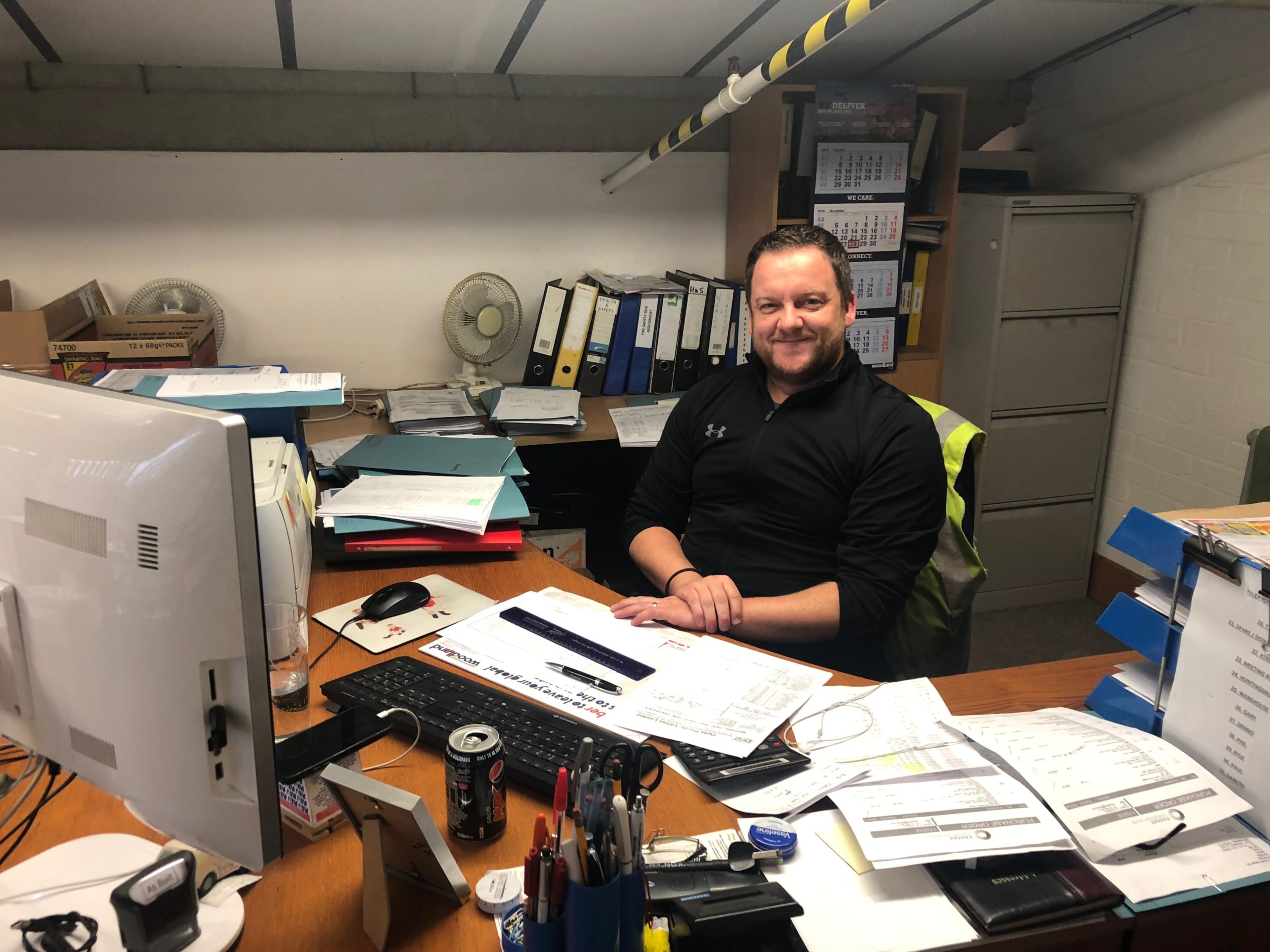 Meet The Team – Denis McGarr– QA Manager
Posted on
28th November 2018
Denis has worked in nearly all departments within    DPV-Uk since 2003,
What Are Your Main Responsibilities Within The Company?
"I deal with the project order side of things- raising the required documentation, handling visits from third party inspectors, dealing with the chamber of commerce for specifically required documentation, I also handle the Health and Safety and fire safety aspects of the company, and I am now also trying to learn our new Business Management System"
How Did You Get Into The Industry?
"I helped out Gary who is my Uncle when he worked for Transchem over the summer in about 1997-98 I think?, and when he started up DPV UK I helped him out doing a few deliveries and collection runs, I then ended up doing a bit of "temp" work in the warehouse and it has progressed from there – and here we are 15 years later!! I started in the works, picking stock, packing valves, and even had a 4 month stint in the "grit blast room", I then progressed through to order progress, shipping and expediting whilst learning the requirements for different order projects, I then moved over to do Inside Sales and assisted with the QA Manager with various things and took over the role about 6 years ago upon the retirement of the previous QA manager- so I have learned a lot about DPV UK as a whole, and the business in general in my varied and different roles"
What Are Your Favourite Aspects Of Your Job?
"I enjoy the sense of achievement when you can finally get everything completed and signed off and into the invoice pile. DPV-UK is a family run business, so I work, and have worked with many members of family over the years, and we have a good craic here and lots of laughs!"
What Would You Never Be Without In The Office?
"My glasses, as I am on the computer a lot, my Man United mug and my photo of my son Ethan!"
Any Words Of Wisdom From Your Considerable Experience In The Industry?
" Try to be as helpful as possible, don't sweat the small stuff because no matter what you do and how well you plan it's all still in the hands of the gods and try to keep smiling!! "
FOLLOW US ON SOCIAL MEDIA :