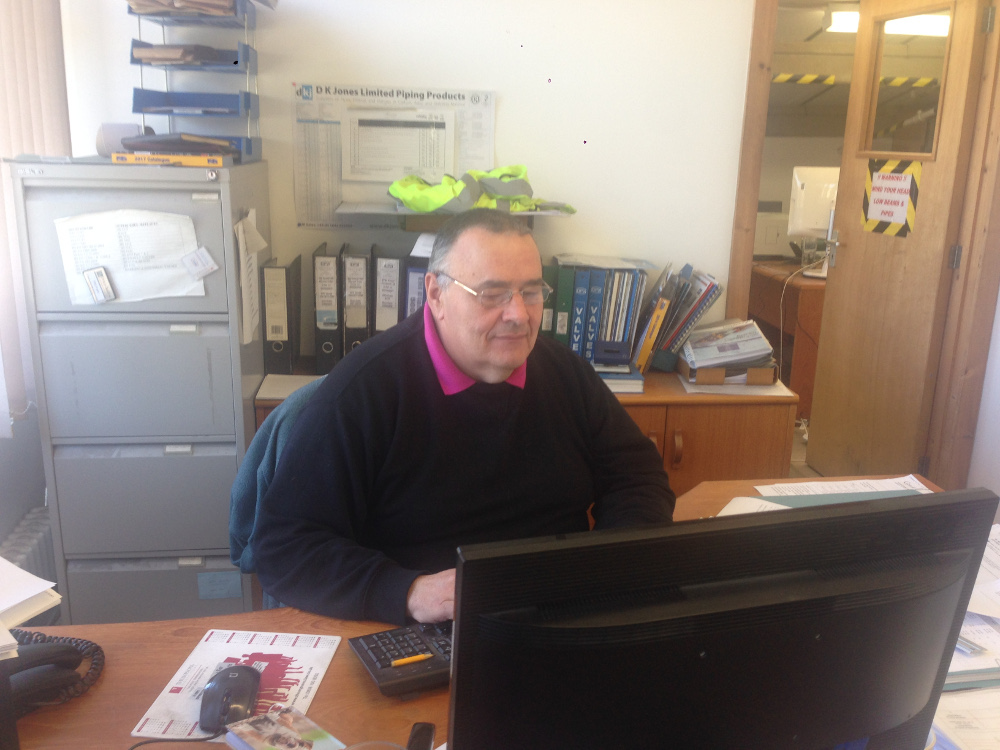 Meet the team – Phil Fryer, Project Sales
Posted on
26th April 2018
Phil Fryer – Project Sales
Phil has worked at Delta Pacific Valves since 2000 as of a fortnight ago – Congratulations on the anniversary, Phil!!
What are your main responsibilities within the company?
"I mainly deal with Pakistan but also within some other territories. My role is very much an end to end process. I'll work up a quote based on the client's specifications, place the orders and follow up the production and supply of the valves. I personally check the order when it's received here and then oversee the packing and shipping to the client. We feel it's really important to have one person across the whole process to ensure quality and continuity for our clients."
How did you get into the industry?
"My dad was in the valve industry. When I was younger I lived out in Dubai and Iran as we travelled with dad for his job. After I left school I joined my dad's actuator company as a book keeper and I've been working in the valve industry since!"
What are your favourite aspects of your job?
"I love the sense of achievement when you can finally see everything coming together and you know it's exactly as the client wants. Delta is a family run business so we have a fantastic atmosphere here. Lots of laughs!"
What would you never be without in the office?
"My steel ruler! Every time I leave the office for the week I make sure to hide it so it doesn't go walk about!!"
Any words of wisdom from your considerable experience in the industry?
"Sometime no matter what you do and how well you plan it's still in the hands of the Gods! We had a special order on once for a company in the Middle East. The valve was a special one purchased from Italy. Unfortunately there were hold ups in manufacture and it was late being completed. Wanting to go that extra mile for our client we worked like crazy to preempt all the details and any problems that might arise so that the client could pick it up on the day it arrived with us. Everything was in place for a speedy turn around.
On the day before it was due we had a call from our supplier, who had received a call from their shipper. It transpired that the lorry containing our valve had driven off the port at Calais, completely missed the ferry and plunged into the sea! Now you try breaking it to a client that their specially made valve has fallen into the sea! It didn't go down well, unlike the valve which was never recovered! We eventually received proof of the accident and forwarded it to the client, who almost saw the funny side! We got a replacement valved remade as quickly as possible and supplied a grateful client."