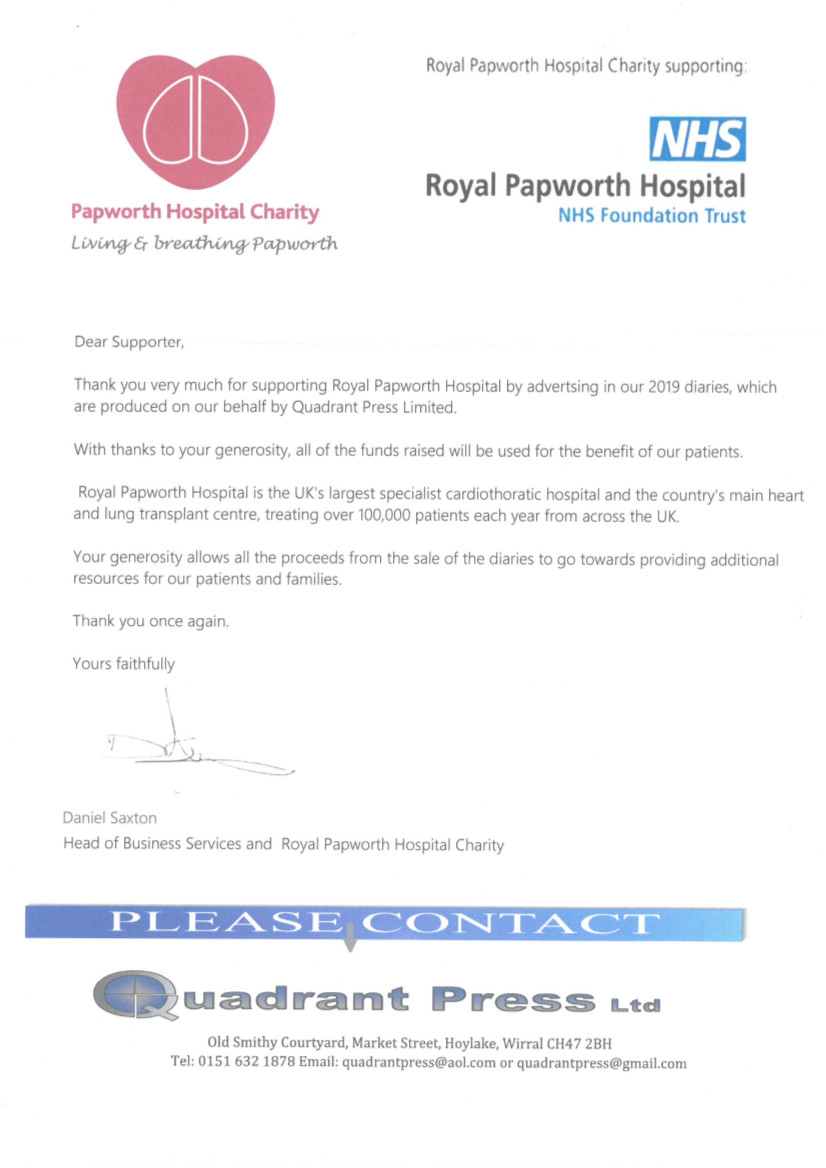 Proud to Support Royal Papworth Hospital Charity
"Royal Papworth Hospital Charity exists to support the ground-breaking work of Royal Papworth Hospital. With increasing pressures on NHS resources, the charity plays a vital role in ensuring the Hospital continues to provide the highest standards of care, whilst also ensuring the development of new ways of treating heart and lung disease.
By raising new money and management of existing funds, Royal Papworth Hospital Charity is able to
make grants to Royal Papworth Hospital to benefit patients and staff specifically to:
Improve the Hospital environment
Provide both state-of-the art and additional equipment
Support and develop hospital staff"
(https://www.papworthhospitalcharity.org.uk/what-we-do)
Here are DPV-UK we're proud to support this charity and the work it does.
FOLLOW US ON SOCIAL MEDIA :