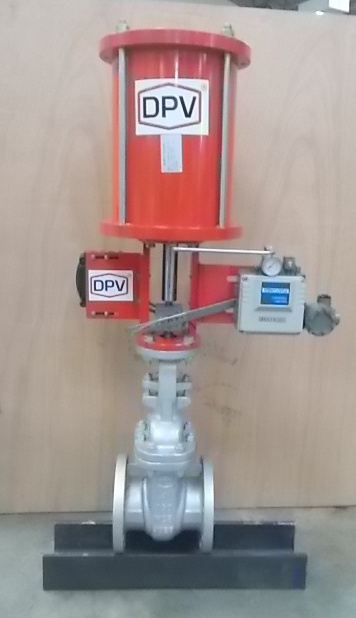 Our new range of Linear actuators!
Posted on
28th February 2019
We're thrilled to announce that we have developed a range of Linear actuators, Pneumatic or Hydraulically operated, both Double acting or Spring return with preferred Failure mode Close or Open.
The actuators can be used on all rising stem gate or globe valves and can be used with any accessories such as solenoid valves, limit switches, filter regulators or a positioner for modulating service.
These can be supplied generally within 12 weeks with a faster delivery option also available.
We welcome all enquiries.